P4 Challenge Federal Judges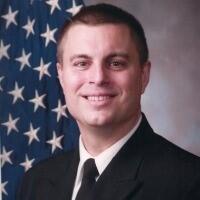 Captain Greg Gorman, MD, MHS, is a seasoned subspecialty clinician, health services researcher, medical educator, former residency Program Director, and founder of the Military Health System's first big-data clinical research program. Dr. Gorman currently serves as Executive Director of Defense Health Board at Defense Health Agency and as a Pediatric Nephrologist at Walter Reed National Military Medical Center.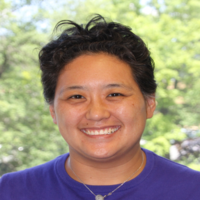 Tracy King, MD, MPH, is a medical officer in the Intellectual and Developmental Disabilities Branch of the Eunice Kennedy Shriver National Institute of Child Health and Development (NICHD), part of the National Institutes of Health. She is a board-certified pediatrician with extensive research, clinical, and teaching experience in providing pediatric care for diverse populations. She serves as NICHD's liaison to the U.S. Preventive Services Task Force.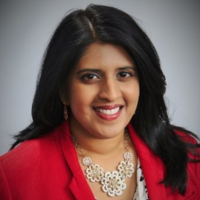 Suma Nair, PhD, MS, RD, is the Director of the Office of Quality Improvement in the Bureau of Primary Health Care (BPHC), part of the Health Resources and Services Administration (HRSA). Prior to joining BPHC, Dr. Nair worked on program evaluation and performance improvement programs impacting more than 80 different grant programs across HRSA.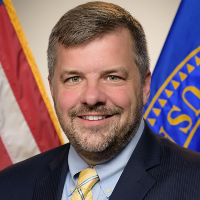 Michael D. Warren, MD, MPH, FAAP, is the Associate Administrator of the Maternal and Child Health Bureau, part of the Health Resources and Services Administration. Before assuming this role, Dr. Warren served as the Deputy Commissioner for Population Health at the Tennessee Department of Health. In this role, he made improvements in maternal and child health across the state. He is also a board-certified pediatrician.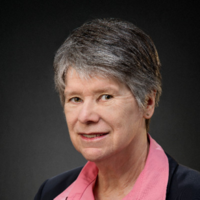 Melinda Wharton, MD, MPH, is the Director of the Immunization Services Division in the National Center for Immunization and Respiratory Disease at the Centers for Disease Control and Prevention (CDC). Prior to that, Dr. Wharton served as Acting Director of the National Vaccine Program Office.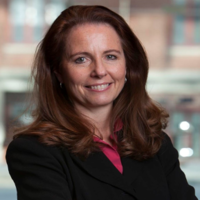 Ellen-Marie Whelan, NP, PhD, is a Senior Advisor at the Innovation Center within the Centers for Medicare & Medicaid Services where she is working to develop, implement and test innovative payment and service delivery models for primary care, accountable care, perinatal care, and community-based population health. She also serves as Chief Population Health Officer at the Center for Medicaid and CHIP Services.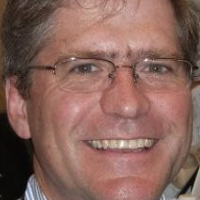 Bill Adams, MD, is an epidemiologist and practicing pediatrician at Boston Medical Center (BMC). He currently serves as Director of the Clinical & Translational Science Institute's Clinical Research Informatics for Boston University and as Director of Child Health Informatics for the Department of Pediatrics at the Boston University School of Medicine/BMC. For the past two decades, his primary research has been focused on developing and evaluating information technology-based solutions for improving the quality of healthcare for children and families.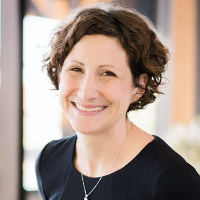 Katie Beckmann, PhD, MPH, is a Program Officer for the Children, Families, and Communities program at the David and Lucile Packard Foundation. She leads the children's health strategy as well as efforts to protect and advance federal policies that support paid family leave, health, and early care and education. Prior to joining the Foundation, Dr. Beckmann served as the Senior Policy Advisor for Early Childhood Health at the U.S. Department of Health and Human Services.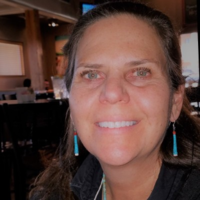 Susan Chacon, MSW, LCSW, is the New Mexico Title V Director for Children's Medical Services, Children and Youth with Special Health Care Needs program. The New Mexico Title V program works to assure a statewide system of coordinated, compassionate, culturally competent care for children and youth with special health care needs and disabilities.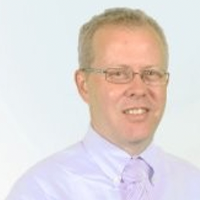 Jim Daniel, MPH, serves as Lead for State and Local Public Health at Amazon Web Services (AWS) and as Adjunct Assistant Professor for Massachusetts College of Pharmacy and Health Sciences. Prior to his time at AWS, Daniel served as Director of Public Health Innovation in the Office of the Chief Technology Officer for the U.S Department of Health and Human Services.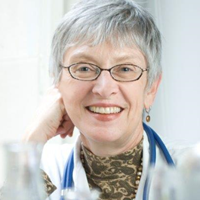 Kathryn Edwards, MD, is a Professor of Pediatrics in the Division of Infectious Diseases at Vanderbilt University School of Medicine, where she is also vice-chair for clinical research. She is also the Scientific Director of the Vanderbilt Vaccine Research Program. Dr. Edwards has spent much of her career evaluating the safety and effectiveness of vaccines.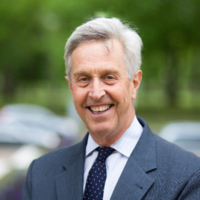 Bruce Gellin, MD, MPH, leads projects at the Sabin Vaccine Institute to improve vaccine access and disseminate knowledge about vaccines around the world. He formerly served as Deputy Assistant Secretary for Health and Director of the National Vaccine Program Office at the U.S. Department of Health and Human Services, and as a technical and policy advisor to the World Health Organization, focusing on influenza vaccines and global issues of vaccine hesitancy.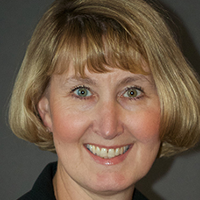 Kelly Goode, PharmD, BCPS, FAPhA, FCCP, is a Professor in the Department of Pharmacotherapy and Outcomes Science in the School of Pharmacy at Virginia Commonwealth University (VCU). She is the Director of the VCU Community-Based Pharmacy Residency Program. Dr. Goode developed innovative pharmacist-patient care programs at a federally qualified health care center for the homeless.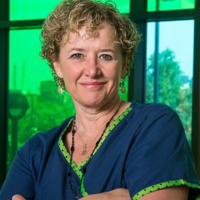 Sharon Humiston, MD, MPH, FAAP, is a professor of pediatrics at Children's Mercy Hospital and the University of Missouri-Kansas City. In addition to her clinical responsibilities, Dr. Humiston focuses on addressing innovative and practical approaches to improve vaccine delivery.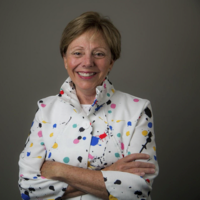 Mary Anne Jackson, MD, FAAP, FIDSA, FPIDS, is Dean and Professor at the University of Missouri - Kansas City School of Medicine. Dr. Jackson is also a member of the National Vaccine Advisory Committee and the American Academy of Pediatrics Committee on Infectious Diseases, where she educates practitioners on strategies to reduce vaccine hesitancy and improve vaccine coverage for pediatric and adult vaccines.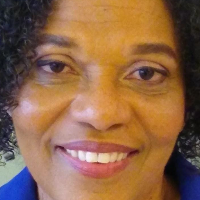 Donna J. Mazyck, MS, RN, NCSN, CAE, has been the executive director of the National Association of School Nurses since 2011. She also holds current certifications in school nursing, counseling, and as an association executive.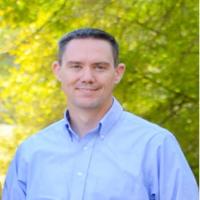 Jon Reid, MBA, is a product manager with experience in laboratory and public health applications. He currently serves as Health Informatics Manager at the Utah Department of Health and leads the State Registry Gateway project for immunization registries.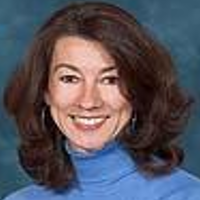 Pamela Rockwell, DO, is the Medical Director of Family Medicine at Domino's Farms, a health clinic associated with the University of Michigan. She is co-chair of the University of Michigan Immunizations Committee, the Michigan Academy of Family Practice liaison to Michigan Department of Health and Human Resources, and a liaison to the Advisory Committee on Immunization Practices of the CDC.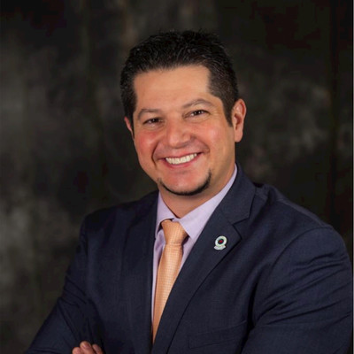 Ilan Shapiro, MD, FAAP, FACHE, is Medical Director of health and wellness education at AltaMed Health Services in Los Angeles. He is actively involved in creating Binational Public Health Programs to reach Hispanic communities in the U.S. and in Mexico.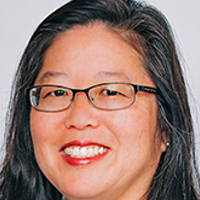 Angela Shen, ScD, MPH, is a Visiting Research Scientist in the Vaccine Education Center at Children's Hospital of Philadelphia, a Public Health Consultant at the Immunization Action Coalition in St. Paul Minnesota, and a retired Captain in the US Public Health Service. Dr. Shen served over 22 years with the U.S. Department of Health and Human Services.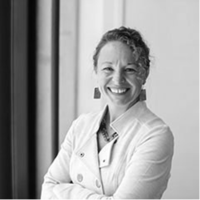 Monique Turner, PhD, is Professor and Chair of the Department of Communication at Michigan State University. Prior to this appointment, she served as Associate Dean of MPH programs at the Milken Institute School of Public Health at the George Washington University. Dr. Turner is trained in persuasion and employs that expertise in health and risk communication.